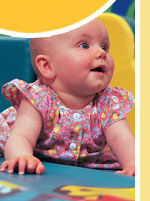 Our policy is to treat job applicants and employees in the same way regardless of their gender, marital status, age, race, sexual orientation, ethnic origin or disability and the sole criteria for selection or promotion will be an applicant's suitability for the job. Asquith Nurseries will monitor the composition of the work force and introduce positive action if it appears that this policy is not fully effective.
In turn, we expect our staff to recognise and respect the many different racial groups, religious cultures and languages represented by the children who attend our nurseries and schools, in order to help them to develop positive attitudes to differences of race, culture, language and gender.
Our curriculum and activities will aim to utilise the richness this diversity brings to the classroom.